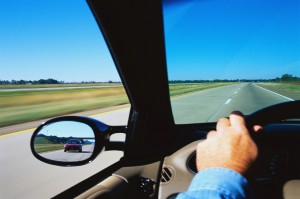 Img source: cornell.edu
As an adult many of us are driving daily to work, groceries, errands and social and official gathering. Things gets more hectic, if you have kids as a parents we tend to drive kids to one class or sporting event to another. At the time as mom of 2 kids, I feel like a overworked driver sometimes. It is easy to feel tired and get driving fatigue, if there is a such thing as that!
While talking to other parents, I realized that I am not the only one, other parents also feel similar ways along with a few single people who seems to be doing lot of driving for various reasons. So, how do you fight the driving fatigue? How do you keep yourself energized? I found a few tips that helps me when I am feeling driving or parenting chauffeur fatigue, I am sure it may help you as well.
1. Get Enough Sleep
Most of my problem of fatigue that I do not get enough sleep. As I am busy all day with house, kids and other things, I sometimes stay awake after kids go to sleep to read a book, do bills or even watch a movie. Nothing wrong taking sometimes for myself but problem is I get little less sleep so next day I am usually bit tired as soon as the day starts. Not a good way to start a morning. So getting enough sleep for what your body need is first step to stay awake and energetic.
2. Eat Well Balanced Diet and Snacks
I notice that when my toddler is cranky and acting out, usually is that either he is sleepy or hungry. After having a snacks, he is best kid again. I came to realize that might be true for adults too. At least it is for me, when I am rushing to get house chores done, I am eating on run. That means not eating well balanced food or not eating well. Now I stock my car with salted and roasted nuts, mixed fruits and nuts, granola bars, water so just in case when we are running late, me and kids have some snacks to eat to keep us going. I even keep small plastic bowls so I can put some snacks for kids to eat during go. It has been so helpful.
3. Listen to upbeat Music
Sometimes when we are stuck in traffic or have 30 minutes or longer drive to a class, I put some fun songs or music for us to listen. Sometimes we get also upbeat and start singing with radio or music CD. We might look crazy to next car driver but it keeps us happy during traffic jam.
4. Get Some Air
Sometimes when we drive air gets stuffy, so I open some windows to get fresh air in. It changes the mood quickly. When it is hot outside, we blast off Air condition in car for sometime. Cool air just lower our body temperature and cools us down too.
5. Take some Break
With little kids, most of our drives are around 30 minutes or so. When occasionally we have to drive longer, we take break after 40 minutes for restrooms or stretch a leg. Most of the time, it is rest room break with young kids for me, including one who is being potty trained so it is very much needed. Sure, it takes us longer to reach a destination but we are happier when we get there.
How do you fight fatigue when you are driving a lot?