Free Stuff
Everything does not have to cost money. Here are some free ebooks that I have written or contributed to, for free. Share the knowledge and love.
Free Ebooks Download (By Zengirl, Or Contributed By Zengirl)

———————————————————————————————————————————-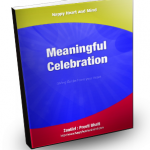 Meaningful Celebration:
Celebrating from heart and not from your wallet. This is my very first ebook offering here. You do not need to sign up or give me an email to get the book. Often time during holidays we spend so much money and time buying perfect gifts, but gift from heart is always more meaningful to people. This ebook explore heartfelt ideas that is big on heart and less on money. Instant download here: Meaningful Celebrations.
————————————————————————————————————————-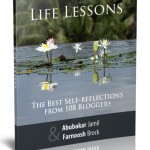 Life Lessons Series: The Best Self Reflections from 108 Bloggers.
I happily contributed to this ebook with other 107 great bloggers to share life lessons and wisdom we learned from our lives. This ebook idea was brainchild of my blogger friends Abubakar and Farnoosh.You can download it here: Click here to download Life Lessons ebook for Free.
______________________________________________________________________________________
Other Free Stuff