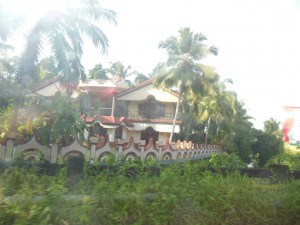 Pic Credit: Zengirl
Many of us are working at a job for pay bills and save money for the retirement. However, after paying bills, insurance and daily spending very little is left for many people. Right now with economy being down, many people are laid off, or getting paid less in their current job.
Many of us are looking for ways to make money on side to boost our income a little or a lot. There are a few ways which are relatively easy for any of us to make extra money. Now, none of us will be able to retire with these ideas or be a millionaire, but it will sure increase a nice boost to your income. Check it out, many are easy to do for any of us.
Ways to Make Money In Hurry
50 Ways to Make Money
Here are 50 ways to make money and boost your earning income to comfortable level.
1 Do online surveys. Many online surveys pays as little as 10 cents to 5 dollars. There are many surveys are out there to try it out. Beware of the one that asks for fee, try only free surveys sites. You can do surveys online or via email.
2. Sell sometimes from home which are not using. You can sell your stuff on craigslist, ebay or amazon. One person's trash is another person's treasure. You can make good amount depending on type of stuff you have. If you have any collectibles items, you can make good money. A friend of mine sold his baseball cards to make $950, not bad for something sitting in his closet. Sell only things you do not care for or not interested in.
Offer to drive someone around for little pay. Sometimes you can drop off people to airport, or pick up groceries for them and some of them will pay you $5-$20 for it.
3. Go around in neighborhood and ask them if the need lawn mowing done. You can go with a buddy and clean up yard for $20-$50 per yard.
4. Clean houses, sure it is not glamorous but cleaning house for a couple hours can make you $70-$150. Most of the area people need cleaned are bathroom and kitchen. If the house is super messy, you can ask for more money for it.
5. Give Blood, many blood banks are always looking for blood donation. It can be helpful to someone and you can make some money out of it. Check out everything before you donate your blood.
6. Write for online places such as hubpages or squidoo. You can make some money while writing about things you know. You do not need to be a great writer, good enough writer will do. Click here to join HubPages and Squidoo here. It is free to join.
7. Baby sit your neighbor or relative's kids. If you like kids that is the great job to do. If you get a babysitter license, you can watch kids at your home and make a good full time income from watching 2-5 kids at home at once. Not bad.
8. Pick up children from school service is great as many parents are still at work when kids gets off the school. Parents need someone to pick up kids from school, and drive them home and spend couple of hours with them until they get home. These kids are usually older and can take care of themselves so it is good potential of making extra money.
9. Start blogging, you will not make money right away as it takes sometimes but blogging can be a good income source for many if done right.
10. Rent a room in your house, if you have an extra room that you are not using. That is great way to have income coming in without doing much work. You can set some rules as you see fit for your lifestyle such as no smoking inside the house, no late parties and so on. You can rent room for $200 to $700 per month, depending on where you live.
11. Teach English to adults and kids. Many times people want to learn proper English and you can teach them and it is a good way to supplement your income.
12. Paint street and house numbers: These painters have a block to paint numbers for street or house number and you can make $10 or more for painting each house on curb side. I recently paid someone $15 for my place and found out this can be done by anyone.
13. Recycle metal, cans and make extra money. If you are using lot of cans and metals, you can take it to recycle and make some money by doing it.
14. Paint houses, lot of people are looking for someone to do the work of painting the house. Painting house is relatively easy once you move the furniture and have supply at hand. It can be a great boost for additional income when money is tight.
15. If you love taking pictures, put your pictures in photo sharing sites, some of them you can earn money if someone decides to download it and use it for their website or print media.
16. Write for others: Many people are not great writers and looking to buy articles they need in specific niche subject, you can earn money by writing for demand studios or about.com.
17. You can always look for odesk, freelancer sites to see what are people looking in services, if you can provide those services that is a great way to make easy cash money.
18. Sell your hair for cash. Many people need real human for making wigs. If you have a long hair you can sell it for money, and your hair eventually will grow again in no time.
19. Take dogs for walk services. Many people are too busy to take their dogs for walk, if you have time and like being with dogs, then this is a great way to get outdoor and make some money along with it.
20. Deliver newspaper: There are still many people who are getting newspaper delivered to their homes. You can do small or large route and make money delivering newspaper as an adult too.
21. Fix computers for others: If you are computer savvy and know lot of installing and fixing minor computer problems, this has a great potential as many people are looking for ways to get help for computer related problems.
22. Invest in stocks: If you know what you are doing and know your stuff well with help for right people, tools, you can make good money in stocks. I am still learning but I know a friend who has made a good profit playing the stock market wave.
23. Sell your gold. Many of us have gold stuff that we do not use or care for, selling it to a reputable company can bring some cash to you. Do research before sending your gold anywhere.
24. Land your voice: If you have a great radio voice, you can do voice over for many companies or individuals. Good and easy way to make extra income.
25. Odd jobs as needed: One can shovel the snow, washing a car, cleaning a rain gutter, small handyman type of job will help make extra income in short amount of time on side.
26. Help people move: If you have a van or truck, you can be hired locally to move stuff for people and you can charge people by mile or amount of stuff they have.
27. Become a mystery shopper: Mystery shopping can be fun, as you can shop or dine to check out the services and file a report. Generally you do not get paid for items unless they are food in restaurant. Generally you will get paid $10-$20 per project. Look for mystery shopping opportunity near you.
28. Deliver Phone Books: You can deliver phone books to various neighborhood to supplement your income.
29. Start a small business from home: If you have some ideas for a business, start one from home, alone or with a friend. There are many business ideas to choose from, go with what you know.
30. Put your saving goals in high interest yielding account to make easy passive money.
31. Create a CD ladder: Here is a idea on how to create a CD ladder to earn more money from your interest on your savings.
32. If you use credit card, use reward cards that gives back percentage of spent amount of mileage for traveling, it is a great way to earn money from something you use anyways.
33. Tutoring kids for various subject such as math, science, reading or something you know.
34. Teach music: if you know how to play piano or how to play guitar, giving lessons from home can boost earning for you.
35. Search for bonus and freebies for signing up. Many times, banks and other companies may offer some bonus or freebie to open up an account for you, some time as high as $100, look for these deals.
36.Write an ebook on subject your know well of and sell it online.
37. Look for missing money and where is my refund sites to check if you have any money in it that you can claim.
38. Deliver Pizza; Most people order pizzas Fridays and in weekend, so if you get a part time job during that time, you can earn some money plus make some extra on tips as well.
39. Do car valet services: you can offer to park cars for popular restaurants, hotels or resort and make good money on income and tips.
40. Sell bottled water and cookies during fair and cultural event for profit
41. Sell your nicer stuff on consignment stores; Nicer clothes or nice stuff can be sold for higher prices at consignment store.
42. Use cashCrate for making some extra money.
43. Get free or cheap stuff from friends and resell it at higher price, after repairing and updating the pieces.
44. House sitting: Taking care of house related stuff while owners are short or long term vacation can be a great boost of income as well it can be free rent for you.
45. Be a guinea pig: Many times when new drug or product comes out, the pharmaceutical companies need to test the outcome, so if you are brave enough you can check out these opportunities for easy money for a few hours or long term work.
46. Sewing and alterations services: If you know how to sew and have a sewing machine at home, you can do small to big job or sewing new clothes, pillow cases, curtains and so on and you can make money doing alterations for expensive clothing for many people.
47. Be a Nanny: Nanny job is different than babysitting, as you will be watching only one family kids either at their home or yours. Many times, these nanny job comes with free rent, food and income to stay with the family.
49. Adult Daycare services: Many times elderly people or people who are sick need looking after and there are many opportunity out there for adult day care service jobs.
50. Have a garage sale for unwanted items, specially in spring and summer month. You will get rid of clutter at home and make money at the same time.