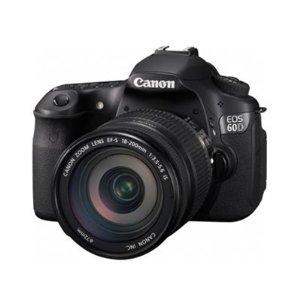 Like many people now, we have been using digital camera for taking pictures. After buying a few expensive ones and few cheap ones, I decided that there has to be a proper way to buy a right digital camera for us that works perfectly for what we need, is not too expensive and durable for family with kids.  I am not the expert photographer but love taking pictures, so I looked online and asked family and friends who have more knowledge compared to me and combined whole research that worked for us.
While I found what worked for us, I thought many people might in similar predicament so I am sharing my digital camera research in general way that will suit and fit most people looking to buy a right digital camera for you and your family.
First of all let me tell you why I like digital camera over 35mm film cameras;
Reasons Why I like To use Digital Camera:
You can view images right away. Too many times we have asked someone to take our family picture, not knowing if it came out fine when we used 35mm film roll camera. That moment will be gone.
Take as many shots without having to worry about wasting film roll.
Delete photos as needed, saving disk space. Keep photos as you need.
Sending pictures to family via email or website is quick as images are already digital and do not need to be scan unlike print photos.
Now with large memory storage (tiny) one can take as many as 1000's pictures while traveling. Download as needed.
Tips on How to Choose a Digital Camera:
Here are a few simple tips on how to choose a digital camera that is perfect for you, no matter if you are single or family with kids. Based on my research for getting right camera, budget, features and how you will use the camera will make difference. Buying the most expensive digital camera is NOT necessary. It is all about functionality and ease of use.
Knowing how you will use camera will make difference. Unless you are professional photographer, who needs to take high speed or high resolution pictures, you do not need to buy $2000 digital or SLR camera. For most people wanting to take personal and traveling pictures digital camera with right features with right budget price will do.
Many digital camera comes with plastic lens or glass lens. Not knowing and having used plastic lens which scratches easily and images comes distorted, I would strongly recommend to buy digital camera with glass lens.
Many digital camera comes in high resolutions, for most people 3 to 4 mega pixel resolution is enough. Buying higher resolution means pictures will be much clear and focused, so buy highest resolution that you can afford.
Many of us will be using zoom features to zoom in and zoom out features, so get digital camera with optical zoom and not digital zoom capabilities.
If you choose flash modes, compare it will other digital camera features. I did not even know what it was for.
Buy camera with auto focus and smart auto picture features for casual picture taking. Other features that are important to look for are, macro features, shutter release and its lag times.
Another important thing for digital camera is to have optical viewfinder as well as LCD display finder. What it means is that one take picture through looking at LCD display or through the view finder both.
Buy a Digital camera with high RAM (Random Accesses Memory), so you can store more images on camera without having to download in middle of event or vacation. Or buy extra memory chip for backup.
Having large LCD panel will help during video taking mode.
Compare and know more about charging the digital camera, type of batteries its uses and other savings features.
See if your digital camera is compatible with downloading on your laptop or computer and if not what devices you may need to do that.
For those who are not professional photographer but still want better images can look for interchangeable lenses, steady shot feature, auto white balance, variable shutter speed, self timer, manual and auto focus, burst mode features in digital camera to make pictures more professional and crisp.
Other Buyer Beware Tips:
There are many high resolution cameras are selling for low price however, these high resolution may only apply to software interpolation and not true optical resolution for pictures. So be aware of that.
Buy Digital camera with CCD which means Charge coupled device, otherwise you will be spending more money for extra stuff.
Always check return policy before buying camera. Once our friend who opened the camera and wanted to returned it next day were denied as they had opened the boxed package. Knowing what you can do will save you much hassle later.
For many digital camera owners, means pictures are always on computer, to print out right images make sure you have at least 720 dot per inch printer and somewhat high resolution digital camera else images will be blurry. There are many places will take and print your digital images as well.
If you are planning to use photos to send via email, webpage even inexpensive camera with 640 by 480 pixel resolution will do. Do not let anyone tell you that you need spend fortune to buy right digital camera.
Best Rated Digital Camera:
Nikon D5100 16.2MP CMOS Digital SLR Camera with 18-55mm f/3.5-5.6 AF-S DX VR Nikkor Zoom Lens
Product features:
High resolution and Super-Density horizontal type Vari-Angle LCD Monitor
In-camera Special Effects Mode
In-camera HDR (High Dynamic Range)
Stunning Full High D efMovies with Full Time Auto focus
Best Value: Best features with budget Price Digital Camera:
Panasonic DMC-FH25K 16.1MP Digital Camera with 8x Wide Angle Image Stabilized Zoom and 2.7 inch LCD (Black)
Product features:
The high-speed, high-performance and recording of beautiful images.
The Sonic Speed AF system includes numerous re-engineering enhancements.
Battery is included.
No need to know all modes and technical know how; Just choose the iA Mode, aim at your subject and shoot.
Optical Image Stabilizer compensates for the blurring caused by hand-shake, making clear picture.
Best High End Digital Camera:
Nikon D800 36.3 MP CMOS FX-Format Digital SLR Camera (Body Only)
Product feature:
High Resloution 36.3-megapixel (35.9 x 24.0mm)  and CMOS sensor
Full High Def. broadcast quality video and minimized rolling shutter
View simultaneous Live View output on external monitors and record uncompressed video via HDMI terminal
Multi-Area Full HD D-Movie Video Recording Mode
Comprehensive high fidelity audio recording and playback control