Chocoholic Cookies
Are you or someone in you know is chocoholic like me? Many girls and woman I know tend to love chocolates. You can indulge your chocolate lover friends and family with home made cookies that are perfect for Christmas potluck dinner, or make a perfect gift from heart that is not too hard on your wallet.
I will admit, I am little better than average cook and not so great baker, so I am experimenting baking things and experimenting. I got this recipe selection from Martha Stewart Cookie Collection and changed it a bit to make to my taste as a vegetarian person.
This cookies are great for Christmas time as well any other times, we may have sweet craving. You and your loved one will enjoy these delightful cookies as it blends cocoa powder and coffee flavors in it.
Chocolate Espresso Coffee Cookies Recipe
This recipe is adapted from Martha Stewart's Chocolate Espresso Snowcaps: This cookies looks like little snow covered brown hills. These cookies will stay fresh about a week in air tight container. If you still have left over cookies after 5 days, call your chocoholic girl friends to help you finish it and make some more.
Time needed:
Total: 1 hour and 45 minutes
Ingredients:
1/2 cup all purpose flour
1/4 cup unsweetened cocoa powder
4 teaspoons instant espresso or strong instant coffee
1 teaspoon baking powder
1/8 teaspoon salt
4 tablespoons unsalted Margarine or vegan butter
2/3 cup packed light-brown sugar
Egg Replacer for 1 egg, or Use 1 over ripe mashed banana
4 ounces bittersweet or semisweet chocolate, melted and cooled
1 tablespoon soymilk
Confectioners' sugar, for coating
How to Make Cookies:
In a medium bowl, sift together flour, cocoa, espresso, baking powder, and salt.
In another bowl mix with an electric mixer, cream butter and brown sugar until light and fluffy. Beat in mashed banana until well combined; mix in cooled chocolate.
With mixer on low, gradually add flour mixture; beat in soymilk until all if mixed well.
Flatten dough into a disk; wrap in plastic. Freeze until firm, about 45 minutes.
Preheat oven to 350 degrees. Line two baking sheets with parchment.
Shape dough into 1-inch balls.
Pour confectioners' sugar (about 1/2 cup) into a medium bowl; working in batches, roll balls in sugar two times, letting them sit in sugar between coatings.
Place on prepared baking sheets, 2 inches apart.
Bake until cookies have spread and coating is cracked, 12 to 14 minutes; cookies will still be soft to the touch.
Cool cookies on a wire rack.
Share it with friends and family. But before you share, first make sure you eat some.
Important Note:
These cookies crack in oven while baking, it is supposed to, so do not worry. It will make rustic look like snow covered hill.
If you want to check out More recipes check out more Recipes here.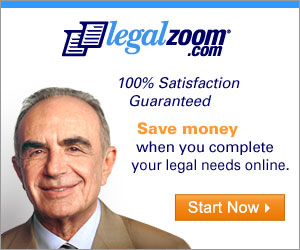 About Author:
This post is written by Preeti Bhatt who writes under name of Zengirl on
Heart and Mind
Blog. She writes articles about self improvement, stress free and slow living. Zengirl is ex corporate manager who gave up her six figure income to stay at home to have an adventure of raising kids,slow
blogging
and following her passion of living meaningful life and sharing her frustrations and findings along the way.
If you liked this article, please subscribe to Heart and Mind blog for FREE via RSS Feed or email.

Please follow Commenting Policy before adding a comment. Thank you.