101 Changes: Change 12- How To Find What Is Most Important Thing For You? (3 comments)
How to Make Sure You are Living the Best Life You can Live?
Many of us have many passions and hobbies. Many times we do things because we like it, other times, we do things because we have to; such as working at a job we do not like, so that we can pay bills. There are other things that we must do have no choice such as doing dishes, waking up at middle of night for sick child or sick friend and so on.
While both might be somewhat uncomfortable, second one has more value as it is about people you care about. Yet, many of us will say money is not important and it will not bring long term happiness yet we do things for these job or making money which is not aligned with our own personal core values.
Before we can get anywhere, we must look at within ourselves to see what ticks us, what makes us happy and what are our core personal values are. Once we understand that living and making living choices becomes much easier.
A while ago, I had gone through this exercise but it is important to follow up and see if they still hold true.
How to find out your True Personal Value?
While our priorities may change with time, our inner core personal values generally tend to stay constant. The best way I have found to find a personal core value is through following steps;
Step 1: Look through list of Values you think that describes you. If you need help with list of Values, here are some example.
Accomplishment
Success
Accountability
Adventure
Peace
Beauty
Commitment
Community
Connection
Improvement
Decisiveness
Democracy
Justice
Peace
Happiness
Faithfulness
Equality
Diversity
Compassion
Family
Freedom
Friends
Financial
Honesty
Independent
Leadership
Loyalty
Love
Knowledge
Money
Personal Growth
Wealth
Resourceful
Respect
Quality
Security
Status
Trust
Wisdom
Unity
Legacy
There are more choices of personal values, if you need more personal value suggestions, but I have found this to be top best choices that work with most of the people.
Step 2:  Pick 10 Values that you think describes you well. This step is longest as it requires deep thinking from within. Take your time, there is no rush.
Step 3: Once you have narrowed it down to 10 values, select top 5 values. Why? Because it is easier to go from 10 to 5 choices compared to many to 5 choices. Once you have these 5 values, that is what your values are.
Step4: Before making any decision, on a new job or new change of any sort, go through your top 5 values to see if that aligns with your core values.
Try not to do things that are not in your core values, even if monetary rewards are high. Why? Have you seen some people they have money and things that money can buy but they do not seem to enjoy it and seem unhappy? I am guessing, it is most likely because of inner core value conflict.
Just imagine living the best life you can be, when you are living conscious, value driven life and career that is meaningful to your own personal values!
 Also see:
How to find personal Value : Part 1
How to find personal value : Part 2
101 changes: change 13: Reduce eating fast food and eat healthy
Zengirl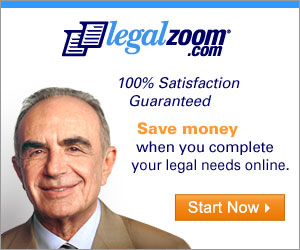 Please follow Commenting Policy before adding a comment. Thank you.