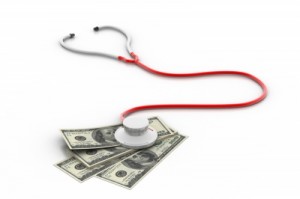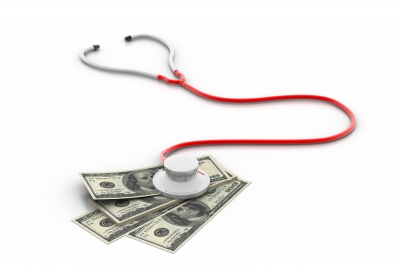 Great depression happened during our grandparents time. Closet we came to seeing recession is 2001 and later in 2008, with jobs being lost, people losing houses and more economic downturn. In end of 2011, many people still feel the effect of it now, even things might be turning better for some but quite not for all.
I have been living somewhat simplified life since I decided to stay home with a child, years ago. For awhile, Zenguy was with zero to little income, so I learned more about how to save money more efficiently and without feeling deprived. Surviving without money is possible for rare few and is not for most of us.
I often get asked about saving money tips, I do not claim to be money expert but I know thing or two that has worked for us, which I wanted to share here again. It will help those in need and even if you are well off, you can save money for retirement, kid's college or long waited vacation you may want to take.
See more related articles:
How to create a life that does not need an escape Part 1,
How to create a life that does not need an escape, Part 2
How to reuse Halloween Candies
Top Money Saving Tips For Everyone
Buying Tips:
1. Do not buy things that you can get for Free.
Use Local Library to  get Books (Including classic, new bestsellers, fiction, non fiction), DVDs (Kids, old, new), Music CDs, and sometimes even art pieces can be borrowed from it. Technically it is not free, if you are house owner, you are paying taxes for it anyways. Why not use it and buy it only books, movies that you really love to watch again and again.
2. Buy used when possible, new is not necessary.
Most things can be bought used with exception of a few items such as medicine, underclothes, food (dented can and boxes can be bought at reduced price), brush, diaper, tissue paper and so on.
Buying used is not only cheaper, and if you buy it from garage sale, or moving sale, you may not pay for the taxes on it. Many items such as car, house, furniture, laptop, computer, printer, textbooks, most clothes for kids and adult, shoes, art pieces, some kitchen appliances, washer and dryer can be and should be bought used. If you buy it used, make sure it is decent condition and pay fair price for it.
3. Buy things out of season.

Buying things right after Halloween, Christmas can save you tons of money, sometimes as much as 50% to 75% off, when you buy it right after the holidays. One of my friends always buy wrapping paper and Christmas decoration on Dec 27th for the next season. Same can be done for Valentine day, Buying Roses one day after Mother's day or Father's day can be lot cheaper.
4. Buy things locally.
Buy local produce, fruits and vegetable from local farmers. Buy and support local artist and designer, it will not only help the local community but also will help you pocket. One of my friend loves One specific designer shoes and she pays great money for it, because she has money and she loves the product. If you are not in debt, then go ahead, but if you are trying to save money and pay off bill like most of us, it is best to buy local products.
5. Buy Christmas items through out the year.
My brother always buy things on Black Friday and Cyber Monday and it seems to work well for him. But it is hectic, and crazy few days. If you are laid back like me, you may want to buy Christmas or even birthday gifts throughout the year.
If you are frugal, and creative, you can give an experience gifts to friends and family instead of buying little gadgets. You can also make some food, jams and cookie mix as gift, it will be more meaningful.
You can check out my post on how to have great Stress free thanksgiving and holiday and you can download my free ebook in pdf version meaningful celebrations for ideas.
5. Don't buy groceries when you are famished.
This is universal truth for many of us, when we are hungry and doing grocery or any type of shopping, many of us will buy junk food, unhealthy snacks. Eat some fruit or snacks before going any type of shopping, specially buying groceries related trip.
6. Almost never lease or use "Rent to Own" product.
Leasing a car sound attractive on the surface, you pay some money, presumably reasonable monthly payment for 2 years and you get to return the car and get new lease. They may tell you that you may never have to pay for repairing a car, as you will be always driving a new car, but amount of money you end up spending is outrageous and in 99% cases not worth it.
Same things goes for "rent to own" products, you can buy used items much cheaper price or you might be better off saving money for it compared to amount you have to pay to get "rent to own" an any type of product, be it house, piano, laptop or computer. Buy used instead.
7. Buy Generic brand
Zenguy once checked the ingredient in generic headache medicine versus brand name headache medicine, he found 100% same ingredients on both medicine list. Only thing different was, generic brand did not have advertising budget like brand name. In many cases, we might be paying the extra cost of advertising and top model they use to sell the product.
Even when you have prescription to fill up, one can ask for generic brand of medicine from doctor which might be much cheaper. In most cases buying generic brand makes lot of sense over top and popular brand. If you are getting same thing, why spend extra?
8. Do Comparison Shopping
When you can not get the item for free (i.e. borrowing etc.) or buy used and you have to buy an item, you can save lot of money by comparing prices at different stores, online places before making a decision to buy it. You can get some best price or amazon or ebay, but watch out for shipping cost, as they can add up. Compare and know your option before buying anything new, specially if it over $100 priced product, you will save more money this way!
9. Before buying, sell or donate old item
I have made this rule which I try to follow. When I have to replace an item: for example a skirt, I sell or donate old skirt. This step has two benefits, first I make money if I sell it, even little bit counts, if I donate it I can use in tax break later at the tax time, again how little it may be, it helps. However I like the second benefit the most, which is that my closet won't get cluttered. And living in clean, decluttered place is a mental bliss for me.
This tip works for almost any item, it could be old Television set, replacing bed, or furniture or car. It keeps your place clean and save you money, what is not to love?
10. No shame in haggling for price.
Many of us think that in US, we can not haggle for price, everything is fixed price and must be paid in full. While it is generally true but not complete truth. Still we  in US we can still haggle for best deal and best price. If you do not ask, you will certainly not get discounted price. Worst case people may say no, in best case, you will save some money so why not ask. Now, haggling does not mean to be so el-cheapo and be annoying, it simply means to ask politely and with respect for best price.
Some of the places in US you can negotiate the price or deal are
car buying (new and used),
 loan (lower rate),
credit card rates (lowering),
waving some bank fees,
cell phone contracts,
phone and internet contract,
cable contract, and so on.
 Lawn service,
kitchen, bathroom remodel,
a few car repairs,
buying a big furniture set,
buying big piece of art,
at flea market,
 garage sale and so on.
Always pay fair price and be respectable to seller when haggling the price to be fair.
Conclusion:
I am sure I can add many more ways to save money when we buy, but these are top 10 that are most important ones. One can keep his or his respect, save money and not feel deprived, yes all in one sentence. It can be true.
Your turn: How do you save money when you buy?
Zengirl