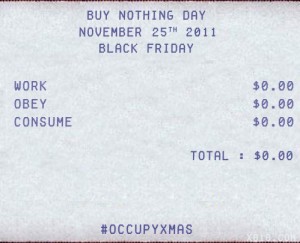 Everyone, okay not everyone but many people in North America are busy right now shopping for Black Friday deals. I have done in past, some of my close friends and family do it now and many hard working Americans can afford some niceties during heavy discount during black Friday.  I am not Christmas or gift hater, as I buy them myself but not on Thanksgiving weekend. I am simply too lazy and too broke to do any shopping during Black Friday. If you are like me, you will like this.
Gifts from heart during Holidays
Irony of recession is hard on all of us, no matter how much money we make, there is always things getting expensive as I have written about it on Irony of Recession: Expensive and Cheaper things.
You can still avoid crazy rush of shopping and give gifts to your loved by Simplify Gift Giving During Holidays and Meaningful Happy Holidays From Heart, Not Wallet.
Download Free ebook: No Optin or email required:
Meaningful Celebration: Free eBook download
Rush of Black Friday 2010: Target:
I am not an early morning person, broke and not fit enough to run on Black Friday
10 Things to Do Instead of Shopping on Black Friday:
1. Get up Late:
Lure of sleeping in late in cold morning under warm blanket sounds wonderful to many. Sleep in, wake up in bed, do pillow fights with family members and catch up on Zzzes.
See: Laidback Mornings: without an alarm
2. Sip in Hot Tea:
I love my morning tea, specially the way Zenguy makes it. Sip in hot ginger tea in my pajama, not waiting in line sounds good to me.
101 Changes: Change 9 – Drink to your Health: Benefits of Drinking Tea
How to Make Best Ever Chai-Tea at Home
3. Cook something with kids or spouse:
Make some unique recipe (easy ones) with kids or a spouse and share it. If it turned out good, take pictures and share recipes with others. If it turned out bad, laugh together, take a picture and NOT show it anyone.
4. Declutter

Just look in closet, attic or garage for getting rid of stuff. You may find some brand new, unopened possible gifts to give away or donate. Best thing, it did not cost you anything, and your house got bit cleaner.
Read:
10 Ways to declutter your house
7 ways your clutter is costing you
5. Go to Park:
While many people will be busy shopping, many parks will be empty, so go ahead and enjoy in kiddie slides or swings, yes you as an adult can have fun with kids, like kids.
6. Set up Christmas lights:
You can set up Christmas lights on your house or other decoration. Many people take out their Plastic Christmas tree and decorate it and have truly early start on holidays without spending anything.
7. Cook food for Homeless or others:
We actually did this as we wanted at least one more person to have a good thanksgiving. We looked at local shelter and food banks and they happened to be close this holidays. But there are always someone hanging by local stores and you can share you extra hot food and pumpkin pie with them. Always put extra napkins, plastic spoons, fork and water bottle to it is easier for them.
Vegetarian Thanksgiving: Vegan and Vegetarian Recipes
8. Watch a movie or read a book.

I love watching movies, specially mushy romantic ones, either with dashing romantic heroes such as Mr. Darcy or Mr. Thronton, I am up for good drama, sci-fi and action movies. But with two little kids, we are watching "Cauliou" , but we still are having fun.
I am always up for reading new bestseller books or catching up on up on my old favorites novels by my favorite authors.
Great Classic Books that Everyone should Read (At least once)
8 Kids Books That Everyone Should Read
9. Write a blog post:
See, I am practicing what I am preaching. Instead of shopping, I am sitting on my laptop, sipping Chai and writing  here:-) You can write journal as well.
10. Just relax
This is something very hard for many of us do, as we are constantly on the go, doing things and checking off from our "things to do list". We can simply take little break from everything and DO NOTHING,  on buy nothing day!
Screw productivity : at least for a day
You may also like:
8 items to spend money on;
8 items to save money on
Story of stuff : Must read and Must watch : Free
Your turn: How are you spending you Black Friday? Take a little break and don't forget to have fun too!
Zengirl
Image Source: Media Exposed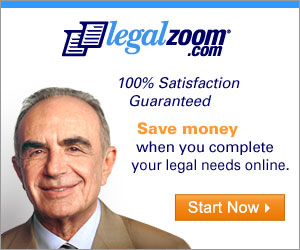 About Author:
This post is written by Preeti Bhatt who writes under name of Zengirl on
Heart and Mind
Blog. She writes articles about self improvement, stress free and slow living. Zengirl is ex corporate manager who gave up her six figure income to stay at home to have an adventure of raising kids,slow blogging and following her passion of living meaningful life and sharing her frustrations and findings along the way.
If you liked this article, please subscribe to Heart and Mind blog for FREE via RSS Feed or email.

Please follow Commenting Policy before adding a comment. Thank you.