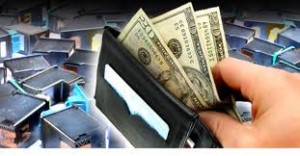 Last July, I did No Spend Month Experiment, and I am planning to on doing it again this year, hope you can join me in my adventure. We have reduced our wants and simplified our life a little but there is always a possibility of meeting our budget or not.
I will post my spending for the week, every Monday sometimes to calculate and write up a post about it.
What is No Spend Month Challenge?
Family: 4 people: Me, Zenguy, 6 Year Old R, and 2 Year old P
Budget for July: We can only spend $300 whole month
What is Included in $300.00 Budget:
Groceries
Eating out
Entertaining Guests and Friends
Clothing
Gas for cars
Any entertainment such as books, movies, dvds, museum etc
Household cleaning and toiletry items
Household repairs
Credit card bills
Any want items such as books, toys, snacks, magazines, gadgets
Gardening supply (if any)
Any Household items
What is not included in $300 budget?
Rent/Mortgage
Savings and investment (if any)
Health and doctor's visit and medicines
Gifts, Charities (we do not want to skimp on it too much)
Job related expenses
Any unforeseen life emergency situation
Utility bills
Kids education related expenses
Any gifts card and cash gifts from family or friends
If we sell any household items on craigslist, it can be used for expense if needed.
No Spend Month Challenge Plan:
I have no set plan. Either I have become too lazy or too comfortable that I am going to take one step at the time.
No pre flling of gas in cars
No buying groceries from June budget
No Spend Month 2010 Challenge Recap:
If you want to check out the last year's experience, see below;
No Spend Moth Challenge: Introduction $0
No Spend Month Challenge: Update 1 Money Spent 1st week: $104.73
No Spend Month Challenge: Update 2 Money Spent 2nd week: $33.72
No Spend Month Challenge: Update 3 Money spent 3rd week: $97.15
No Spend Month Challenge: Update 4 Money spent4th week: $18.50
No Spend Month Challenge: Take Away: Total Money Spent: $299.66
Would you like to Join the Challenge?
In past, I know many people who have done no spend month challenge in past such as Rachel, Sharon, Kait and Carla. I am not sure who else other than myself are going to do No spend month challenge. You are more than welcome to join and let me know, so I can add it to the post and more the merrier! Join in.
See Updates and Progress here:
No Spend Month Challenge Update 1
No Spend Month Challenge Update 2
No Spend Month Challenge Update 3
No Spend Month Challenge Update 4
No Spend Month challenge Take away (2011)
Zengirl