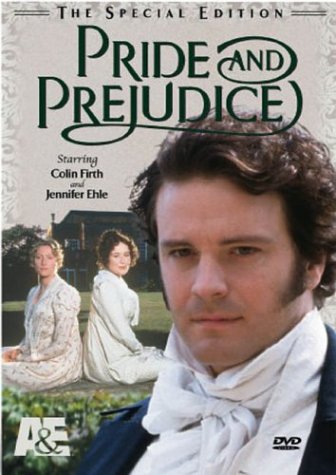 This is a third part of series on why it is cool to learn from history. Here we will take a light hearted look at history with famous saying quotes from wise and famous people from our past. Hope you enjoy it.
Click now to read Why learning from history is cool : Part 1
Click now to read Why learning from history is cool : Part 2
——————————————————————————————————————————-
Quotes on history

Professor Johnston often said that if you didn't know history, you didn't know anything.  You were a leaf that didn't know it was part of a tree.  ~Michael Crichton
We used to root for the Indians against the cavalry, because we didn't think it was fair in the history books that when the cavalry won it was a great victory, and when the Indians won it was a massacre.  ~Dick Gregory
History is herstory, too. (His-Story is Her-story too) ~Author Unknown
History is a cyclic poem written by Time upon the memories of man.  ~Percy Bysshe Shelley
If you want to understand today, you have to search yesterday.  ~Pearl Buck
History is philosophy teaching by examples.  ~Thucydides,
People are trapped in history, and history is trapped in them.  ~James Baldwin, Notes of a Native Son
The great eventful Present hides the Past; but through the din
Of its loud life hints and echoes from the life behind steal in.
~John Greenleaf Whittier
Until lions have their historians, tales of the hunt shall always glorify the hunters.  ~African Proverb
History:  gossip well told.  ~Elbert Hubbard
History never looks like history when you are living through it.  ~John W. Gardner
Legend:  A lie that has attained the dignity of age.  ~H.L. Mencken
God cannot alter the past, though historians can.  ~Samuel Butler, "Prose Observations"
The lovers of romance can go elsewhere for satisfaction but where can the lovers of truth turn if not to history?  ~Katharine Anthony
Most history is guessing, and the rest is prejudice.  ~Will and Ariel Durant
A lot of history is just dirty politics cleaned up for the consumption of children and other innocents.  ~Richard Reeves
Each time history repeats itself, the price goes up.  ~Author Unknown
The challenge of history is to recover the past and introduce it to the present.  ~David Thelen
History blogs
Here are some cool blogs you may want to check out on history.
Historical (Fictional) Romantic Movies
Some of the best historical Fictional Romantic movies we love and watch!
Pride and Prejudice (Restored Edition)
For those who have been on an Austen binge–enjoying such excellent adaptations as Sense and Sensibility and Persuasion–this miniseries will round out the ultimate Austen video library. For those new to these romantic period pieces, this version of Pride and Prejudice will have you hooked and longing for more. One caveat, however: plan to watch it in an entire day, because very few have the self-control to not watch all six hours in a single sitting
Persuasion
This movie is my favorite of Austen movies, while it lacks the charm of Mr. Darcy, it makes it up on love and it has one of the best love letter written ever (in my opinion), I melt every time I read or hear these words by Captain Wentworth! Second chance for love after 8 years! Ann Elliot is quieter and older than Elizabeth Bennett but we still want them to be together!
Pride and Prejudice (Full Screen) (2005)
My first choice is always with Colin firth version however for those of you who are short on time to watch 6 hours mini series on Pride and Prejudice, this shorter version of movie is the ticket! This movie is also excellent for introduction to Jane Austen to new generation. It cuts our many part and focuses on the romance part, it has beautiful cinematography and no one really combs hair in it!
Masterpiece Theatre: The Bronte Collection
This DVD has two classics in one, Jane Eyre and Wuthering heights, by Bronte'. Both love story, Gothic, one has sad end and other has happier end, both are classic and loved by us all. Mr. Rochester is passionate but he has a dark secret he must overcome before Jane and he can be united. Heathcliff is passionate and hurt in love and wanted to take revenge by hurting those around him to gain his lost love. Great love stories to watch.
Historical Documentary (Non-Fiction)
Some of the great non fiction historical documentary movies we love!
America: The Story of Us
Starting about 100 years after Columbus with the arrival of the earliest white settlers from across the Atlantic and finishing in the present day, the series can boast episodes devoted to major conflicts like the Revolutionary War, the Civil War, and World War II.
In the Shadow of the Moon (1st Moon Landing)
Looking back to first moon landing, Only 12 American men walked upon its surface and they remain the only human beings to have stood on another world. Now for the first time, and very possibly the last, IN THE SHADOW OF THE MOON combines archival material from the original NASA film footage, much of it never before seen, with interviews with the surviving astronauts who emerge as eloquent, witty, emotional and very human.
The World at War (30th Anniversary Edition)
Looking at the wars from past around the world, in Germany, Japan, Britain, Manhattan bomb project and so on with 26 original episodes plus over 12 hours of bonus material to be fascinated by.
Your turn: What fun historical books or movies do you love to read and watch?
Preeti AKA Zengirl
Image Source: DVD cover of Pride and Prejudice 1995 Miniseries.