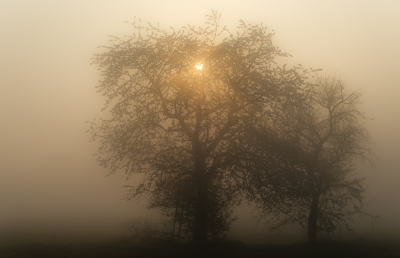 Now that August is here, here is a recap of our No Spend Month Challenge with its final update and lessons and take away from this No Spend experiment:
This July we did No Spend Month experiment to see if our family of four, living in Northern California can survive with only 0: For groceries, eating out, cleaning, gardening supply, entertainment (books, movies, etc), Gas for cars, Any repairs, clothing and accessories and other items.
31 days
4 people
$300
To see recap on what is No Spend month and with Monday's weekly updates on how we did, check out the posts below for more details.
No Spend Moth Challenge: Introduction $0
No Spend Month Challenge: Update 1 Money Spent 1st week: $104.73
No Spend Month Challenge: Update 2 Money Spent 2nd week: $33.72
No Spend Month Challenge: Update 3 Money spent 3rd week: $97.15
No Spend Month Challenge: Update 4 Money spent4th week: $18.50
Last week spending update:
Gas and Groceries only.
Total for last 5 days: $45.56
Here is total breakdown for the whole month to compare where did the money go?
Our Total expenses for the No Spend month Details:

Gas for both cars: $158.79
Groceries: $82.70
Misc: Rest of the budget
Total for the month: $299.66
As you can see, we barely made with 44 cents left over from our $300. Phew!!
Edited to add: We did not pre-stock gas for the cars or groceries prior the the no spend month experiment. Also all expense from cash and little on credit card are included here (even though CC bill be due next month).
Highlights and Analysis of this month:
Gas prices are highest in the nation in Northern California, cheapest unleaded gas price is around $3.20 per gallon here. Except for our long Yosemite drive, we did not drive much and walked. Gas we had to fill in every other week, our normal gas expenses are much higher. This was consciously done.
We had once had guests over for dinner and once we had to bring a potluck meal for 40 people. Our groceries expense is under $100, because we mostly used up our pantry, frozen and canned food supply this month. We still have a few cans and little frozen food left but most of food supply is used up. We were also were able to donate some goods that otherwise would have expired before being used.
We did not eat out except for coffee and snacks once.
We did not spend any money on repairs, clothes, cleaning supply or diaper this month as we used vinegar and cleaning supply from home for it. Zenguy repaired one chair by himself. And we used gift card (from last Xmas) to buy some diapers and we supplemented with cloth diapers for little P.
I did little splurging like buying used books ($1.50) or used high chair ($10, actually needed) as Little P was growing out of his bouncer which we used as a feeding chair till now. Although we did not spend much money this month, we still were able to manage life and have fun.
Both kids have no idea that we were in no spend month last month or had any budget issues. They were happy as usual. Our life style is mostly simplified anyways.
Knowing we did not have money to spend, we stayed out of malls, bookstores, clothing stores and un-necessary grocery trips. We visited library more often and read books and movies from our own collection.
We cleaned up our yard, organized our Gazebo, took out weeds and planted some more plants and flowers in our yard. We went for walking to near by parks, caught up with neighbors, watched movies from our small collection for entertainment.
My breakdown point came around day 25th of this No Spend Month. I was feeling down, blue and bit childish as I wanted freedom to spend and not count everything before we buy stuff. It is like food fasting, which is good for day or few days but if you keep doing it always, it is not good for your health. Money fasting is similar in a way, too long of it might would have created deprivation.
I learned a lot about myself and my family and our strengths and weaknesses. My family always supported me, even though this was my decision, Zenguy also curbed his spending and motivated me when I was bit down last 5 days. I also kept busy with my guest posts and commenting there to keep my mind off from my budget and it worked well.
I also re-learned that we do not need money to be happy, we had a lot of good times during this month as a family. I got to see my creative side to make new meals from left over food. I was able to complete the No Spend Month challenge despite giving up hope during last week.
There are many people who made this happen for me. I could not have done this challenge without support of Zenguy and my kids. I learned this concept of No Spend month, from Rachel of small notebook and I was honored to be mentioned in her post about this challenge  along with others What to eat on beans and rice budget, besides beans and rice . Also I got to know other ladies who were also in same journey and Sharon mentioned my update on her post Diary of No spend Month: day 19 too. Thanks Rachel and Sharon for the shout outs and support.
I am thankful to Betsy Bargain , Vaishali and Ali sharing their money savings tips during this month. And to all my readers despite coming from various background supporting my challenge and commenting on update posts, kept me going.
This challenge was not about winning or losing, this challenge for me was to make a conscious spending decision. I always thought of my self very frugal but this month made me realize I have quite a way to go and things to learn. I am more appreciative of people who live on very little every month, not because of any challenge, but because they have to.
I learned that simplifying life and spending less has enabled me to stay home with both the kids and survive even with zero salary as Zenguy is between projects right now. Money may give us illusion of (temporary) happiness but happiness comes always from within.
These are my take away, analysis and lessons learned for the whole No Spend month Challenge. I am glad I did this challenge openly despite being scared of failing in front of others.
Your turn: What did you think of this challenge? Do you spend money consciously, regardless of how much money you have?