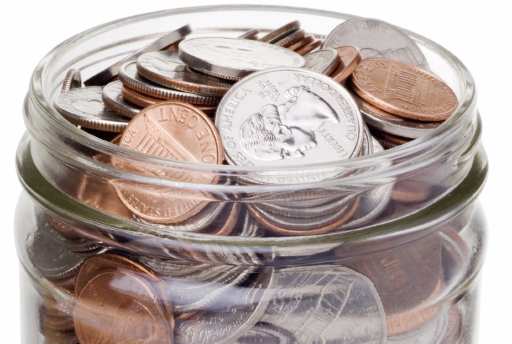 This is our fourth week of update on No Spend Month Challenge that I am  sharing my spending on Heart and Mind Blog . Now there are 26 days down and 5 more days left to go in this challenge.
In this challenge, we have a budget for $300 for the whole month of July, that includes, groceries, eating out, entertainment, clothing and accessories, books, movies, gas for cars, cleaning supplies, gardening supply, any household items, and any repairs if necessary.
What is not included in this budget is rent/mortgage, utilities, phone bills, medical, insurances, donations/charity money, savings (if any) for retirement or emergency fund. We are family of 4, living in northern California where gas and groceries prices can be high.
If you would like to know more about it, check out my previous update No Spend Month challenge : Update 3
Where we are started last week:
We have spent $235.60 already from total of $300 budget. Can we make it?
Our saving budget strategies
Use food from our pantry, freezer first: We have been doing this, week before this one, I cook a potluck meal for 40 peoples from our food storage. This goes to show, we had too much food in our pantry.
Use up canned food supply : We have been doing this quite well on.
Use dried beans and rice staples : As an Indians we do tend to eat lot of rice and wheat based meals so having dried staple to help us is a great idea.
Cook leftover in to another delicious meal: I learned this from my grandmother and my mom, making something new out of leftover food, a wonderful ways to eat same food in new way.
Cook more at home, eat out less: I love cooking so it has been easy but I love eating out, so it has been a challenge a bit.
Use garden vegetables if any available: This time our garden plants have eaten up by neighbor's rabbit, and other reasons so we have barely a few tomatoes grown, not enough to make even salad.
Eat Vegetarian diet: We are all vegetarian, including kids so this helps in our budget a lot, as vegetables tend to be cheaper compared to meat. We are also partial vegan and eat organic food as often so this becomes an added cost to our budget but so far we are managing.
Do repairs by yourself: So far nothing major needed a repair but Zenguy fixed a chair and he does minor electric and gardening repairs by himself, learning as he goes in the process. That has helped a lot.
No new Must "want" stuff of us: This usually means books and movies for me, new gadgets and computer parts for Zenguy and Toys for R. Little P is the most content, maybe because he is only one. So far, we have survived without must want buying.
Drive less: We do have 2 cars, but to save gas and environment, we combined to errands together, shop near by, and generally drive less to not only save money but also an environment for future generation.
What did we do this week?
We cooked at home as usual more. Chef R loves to help and makes a huge mess but I guess that is part of life.
This time we moved on to MJ's other songs as we failed miserably to "Billy Jean" and moon walking. Our current favorite dance song is "Macarena" and "Black and White", a song DVD we already have in our collection. So we can see, listen and dance. Sorry no videos, I always forget as I am having too much fun.
We went for walk in neighbor hood, caught up and chatted with a few neighbors. That was great, it always good to talk to people and get to know them more
We all saw a few PBS shows, (only TV we watch), and selected DVD viewing. We went to park and played.
We also did imaginary trip and mission to Venus, as our bed in reality a secret rocket! Gosh our house has so many talents which I did not know until R (my preschooler) pointed out to me.
How much we spend last week?
Previous update we had about less than $65 left for 13 days, and I was getting worried. We have been cooking at home past week and emptying out freezer, dried grains and beans staples along with canned food. So we did not need any groceries or gas past week.
I was feeling bit down about breaking point, so to cheer myself up I bought a couple of used books from friends of library sale, which helped my mood and as well as library too. And I got 2 great used books for $1.50.
I have been not really able to sell anything on Craigslist but we gave it away a few stuff for free, that felt good even though we did not make money. Lately people have been flaking, not showing up when they said they would and wanting items for almost free. We also bought high chair for Little P from Craigslist for $10.
Total expense:
Groceries, used hih chair and books.
Total Spent last week: $18.50 (This is our one of the best spending amount so far)
Where are we on budget?

We are at $254.10 from about 26 days of spending. We have about 5 days more left before the month experiment is over. I think we may just make it! Next and final update will be on next Monday with an overview of whole month and what we learned from it.
Check out my previous money and sustainability posts, which might be useful.

12 ways to help your unemployed friends and family
Celebrating meaningful birthdays (without money)
Irony of recession
How are you all doing? Are you spending consciously?
Check out final update here No Spend Month Challenge: Final Take away .
Image Source: weblogs.jomc.unc.edu